"When you see and sense opportunity and go for it, you begin to literally live and reach your full potential."
— Tyler Norton, ASEA Founder and Chair
Regional promotions
The ASEA opportunity extends across borders. If your team does, too, it's important to know about our regional offers in every market. Take a look at what's available worldwide and be sure to remind your team to take advantage of these local, limited-time promotions and incentives to grow their businesses!
All dates correspond to US calendar

Asia Spring Promotion
31 March – 30 September 2022
Hong Kong, Malaysia, Philippines, Singapore, Taiwan, Thailand
10% discount on RENU28™ Gel in subscription orders containing two or more tubes

Quarterly Growth Incentive Trip
21 May – 12 August 2022

Quarterly Travel Incentive
21 May – 12 August 2022
Go Bronze!
18 June – 11 November 2022
Go Diamond!
18 June – 11 November 2022
Road to Diamond Training
13 August – 4 November 2022

RENUAdvanced™ Skin Care Promotion
23 July – while supply lasts

RENUAdvanced™ Skin Care Promotion
29 July – 2 September 2022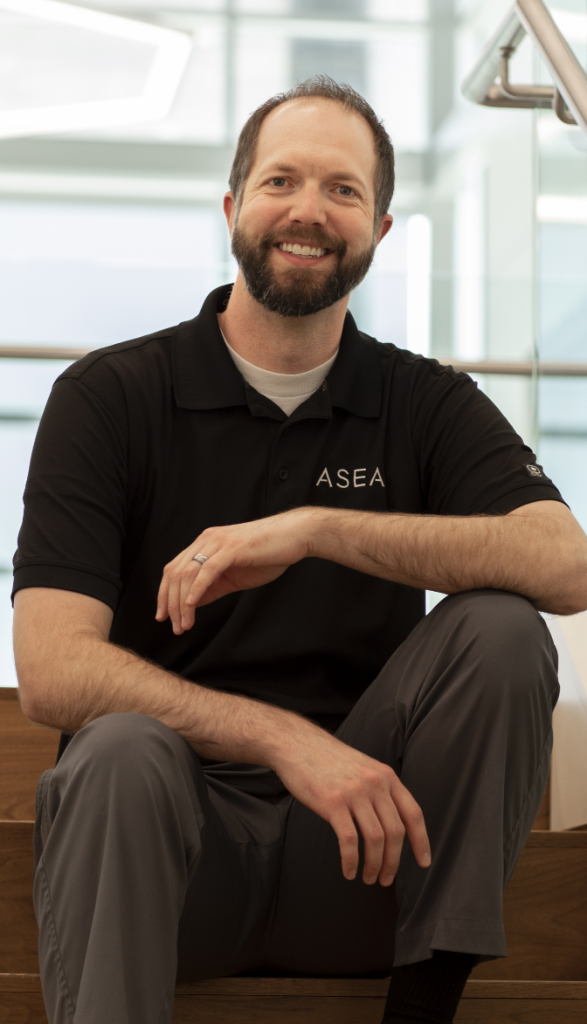 Company news
ASEA HR director honored with achievement award
ASEA Senior Director of Global Human Resources Nic Enlow has helped to power the talent and potential of our great global company for nearly a decade now. And this past week, we were thrilled to see Utah Business magazine and the Utah Society for Human Resource Management (SHRM) honor him with a 2022 HR Achievement Award.
Congratulations, Nic!
Nic embodies our core values and is dedicated to putting people first. His moral compass provides direction for company leadership and helps make ASEA a great place to work for some of the most talented and caring people you'll ever meet! We are fortunate to have an HR director who promotes a compassionate culture and aligns ethos with business success.
Recognition
Associate rank advancements in July
We're thrilled to present the associates who made July a historic part of their Diamond-level journey.
Reflects rank advancements for 2 – 29 July 2022 Diamond Executive
---
天天企業社
Eco Couple
Spiritually RAW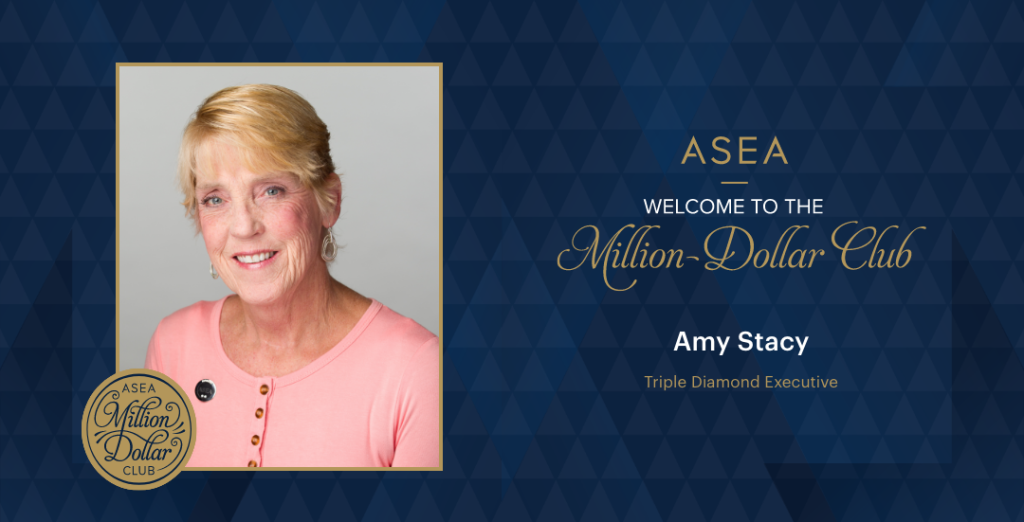 Recognition
Congratulations to this year's ASEA™ Legacy Experience qualifiers!
1st Place
---
Trish & Bob Schwenkler, USA
Dan & Suzanne Doyle, AUS
2nd Place
---
Deni & Tom Robinson, USA
Dr. David & Wendy Silverman, USA
Harry & April Yuan, USA
Richard Li, AUS
Rose Mary Skinner, USA
Rita & Michelle Hsu, USA
Alan Wang 譽霖王, TWN
Terry & Erin Latham USA
Malcolm B. Sword, AUS
Alan & Tanya Noble, USA
Várnai Zoltán & Győrfi Anett, CHE
Chuck & Tammi Gates, USA
Lucy Hakula Niumata & Stephen J. Niumata, AUS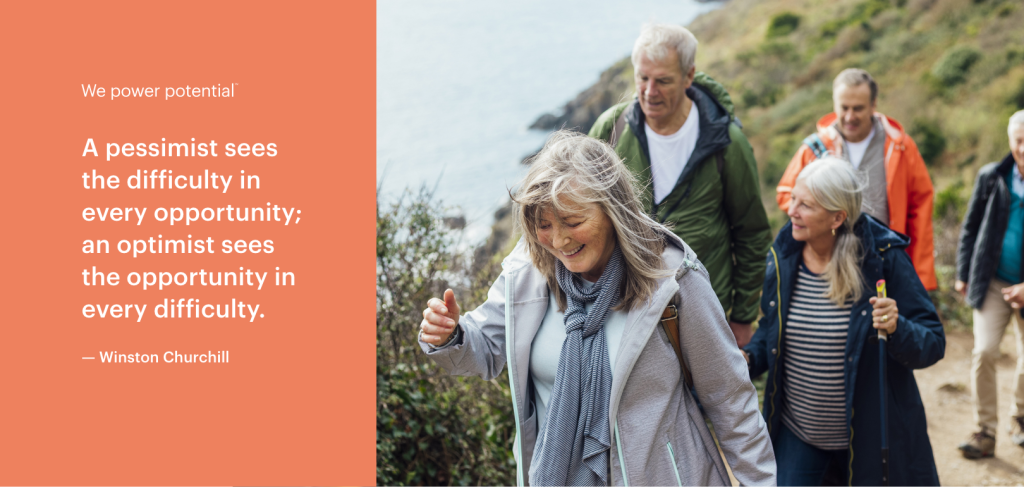 Compliance
Unauthorized listings removal program
We continue to protect your sales avenues and the company reputation you uphold. Ongoing monitoring and removal efforts help ensure a strong redox marketplace for the quality products you sell.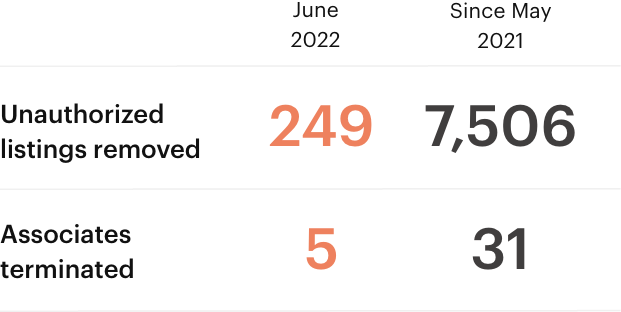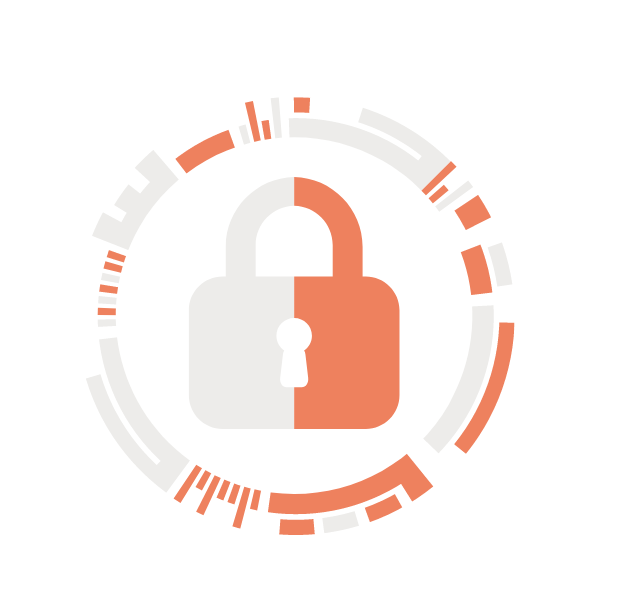 Compliance
Policies for mutual protection
On our websites and in our emails, you've probably noticed ASEA data privacy policies posted about protecting your digitally shared information. As a valued ASEA associate, hopefully you realize that additional guidance and protections exist for you in our official ASEA Policies and Procedures document.
Compliance
Data spotlight: Diamond group privacy
In Section 3 of our ASEA Policies and Procedures, we cover something called "Diamond group privacy." This structure allows for helpful team sharing and communication while also setting a protective data boundary with each ASEA Diamond Executive in your organization.
Using ASEA business tools, ASEA associates at the lifetime rank of Diamond Executive or higher can view the name and contact information of downline team members between themselves and the next downline Diamond Executive. Each downline Diamond serves as the data boundary for a group: Below this level only associate names (no contact details) can be viewed.
This policy is subject to regulations in your local jurisdiction, and it's just one of many ways we work to balance personal privacy with strong team structure to maintain a legacy opportunity. You can read more about it and other helpful information in your country's ASEA Policies and Procedures in your ASEA Virtual Office library and the ASEA Connect app!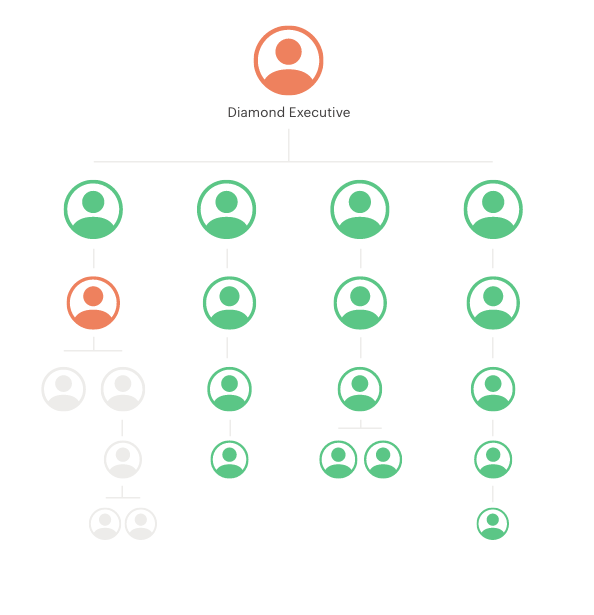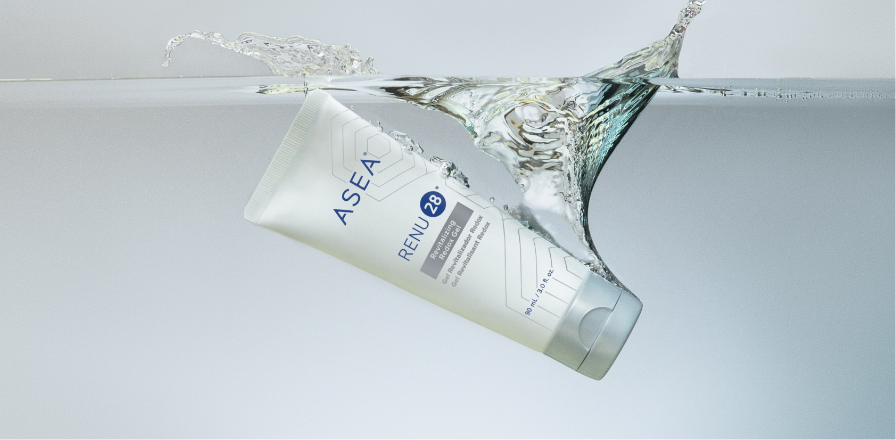 RENU28™ Gel accepts invitation to Essence Festival of Culture
Our RENU28™ Revitalizing Redox Gel was in New Orleans last month for the 2022 Essence Festival of Culture in New Orleans. The three-day festival headlined by Janet Jackson and Nicki Minaj saw more than a half million people gather to celebrate and strengthen Black sisterhood through informative sessions on wellness, beauty, opportunity, and more.
Hamptons Fashion Week gives RENU28 Gel to guests
When fashion brands and clothing designers gathered over the weekend for Hamptons Fashion week, the East Coast event's VIP guests received a gift bag featuring RENU28 Gel alongside other desired luxury lifestyle brands. With summer and style in full swing, our gel's soothing and anti-aging effects make a welcome addition to any wardrobe.
Business Mogul names ASEA™ Redox a "must have"
Our ASEA™ Redox product was recently recognized as a "health and fitness must have" by Business Mogul magazine. Bridging the gap between business and culture, the magazine provides its multicultural readership with the latest trends, products, resources, and news.
Marketing
Next Level Marketing: From compensation to compassion with Malcolm B. Sword
Malcolm visited Tanzania for the first time in 2004. He was there to climb Mt. Kilimanjaro. Before starting the ascent, Livingstone, the lodge manager, took the group out on a five-hour trek to ensure everyone was fit to take on the challenge.
It was on that trek that an unforgettable opportunity looked Malcolm in the face. Her name was Doris. She was living in a dilapidated shack that leaked every time it rained. She had five children under nine years old and was nursing a baby in her arms. They had all been abandoned by an alcoholic father.
The reality that people were living like that upset Malcolm. He remembers thinking, "That's just not okay." So, he made the decision then and there to raise the money to build Doris a mud brick home.
Malcolm realized that being empowered financially enabled him to make a very real difference in the lives of others. He recalled Zig Ziglar's words: "Anyone who would say that money is not important would lie about other things!"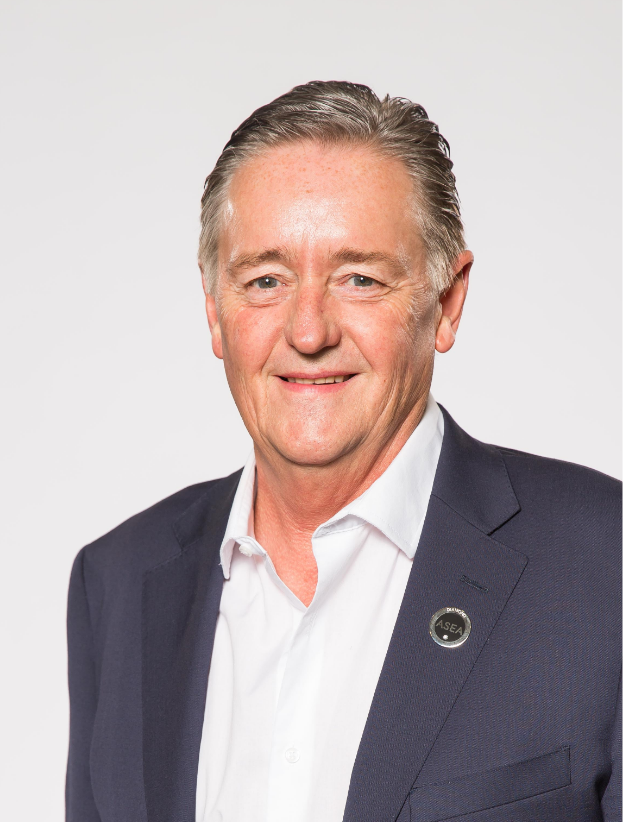 Although he agrees it's better to have money, Malcolm believes the greatest joy we can have with money is putting it to work for others—like building more homes in Moivaro!
He gave his word to Livingstone that he would continue the work he started there, but he hit his own hard times not long after and lost everything. More than his own needs, the needs of Doris and people like her drove him to rebuild.
Joining ASEA allowed him to begin generating income once again. And because compassion was in the driver's seat, compensation came along for the ride and allowed Malcolm to honor his word. He has built 10 new homes since.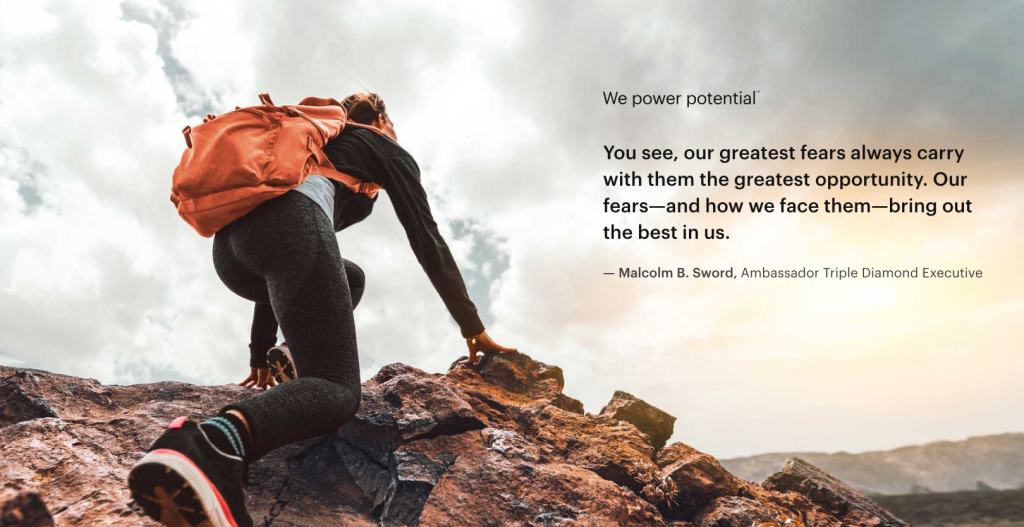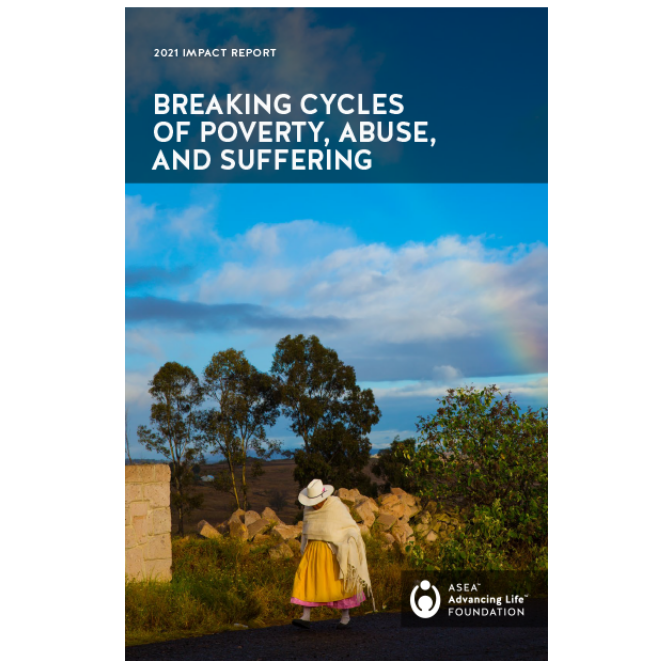 Advancing Life
2021 Impact Report now available online
At the ASEA™ Advancing Life Foundation™, we believe in breaking cycles of poverty, abuse, and suffering. Not only was 2021 our best year for donations received; it was also our best year for supporting critical projects in more countries. Read about how your donations and volunteer hours have changed the lives of families worldwide.
Advancing Life
Plan for next month's ASEA Impact Week
Beginning 11 September 2022, for one week, we encourage everyone in the ASEA community to unite in local and personal service that directly affects individual lives. This yearly tradition at Advancing Life not only helps to meet important unmet needs; it also strengthens respectful human connections between grateful givers and receivers.
Beginning last year, this week now coincides with the week of ASEA Founder Verdis Norton's birthday, honoring his role in creating a compassionate corporate community. In years past, service projects of all sizes and types have been organized both by corporate staff and associate groups everywhere. We look forward to seeing and sharing service projects from around the ASEA global community!
Advancing Life
Guatemala expedition announced for next March!
We will visit several communities where the foundation has donated to the school's SPARK literacy program and funded a RISE computer lab. Come meet the teachers and students empowered by these programs and learn about the people living in these areas—and prepare for service projects along the way!
Expedition dates: 6 – 12 March 2023
Cost per person: $1,100 – $1,350 US
Space is limited. Registration is first come, first served.
Advancing Life
Good for you.
Good for the world.
Enjoy our best-price guarantee on your next trip knowing a portion of proceeds will fund Advancing Life initiatives.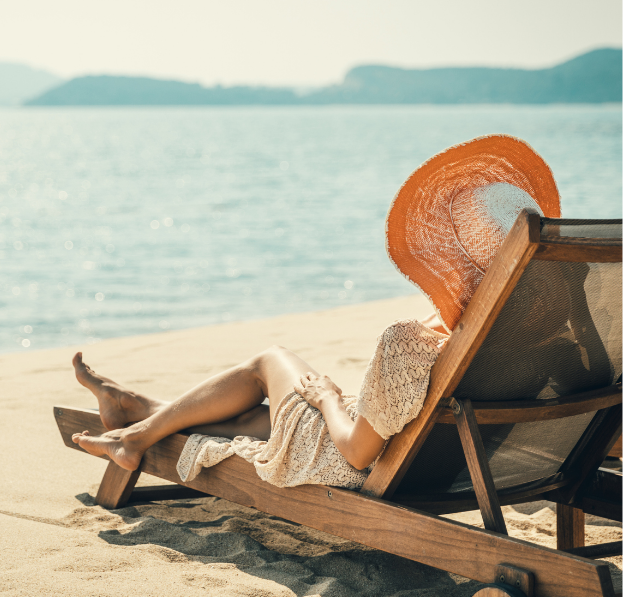 ASEA Diamond Summit qualifiers traveled to Punta Cana, Dominican Republic on 13 July for four days and nights together at the Secrets Cap Cana Resort & Spa. Joined by ASEA corporate leadership, these top leaders soaked up the Summit life together in moments of peace and surges of adventure.
Between the joyful welcome reception and emotional farewell dinner, they enjoyed training, team-building, and sightseeing all around—even high above—the resort's lagoons, reefs, and turquoise waters.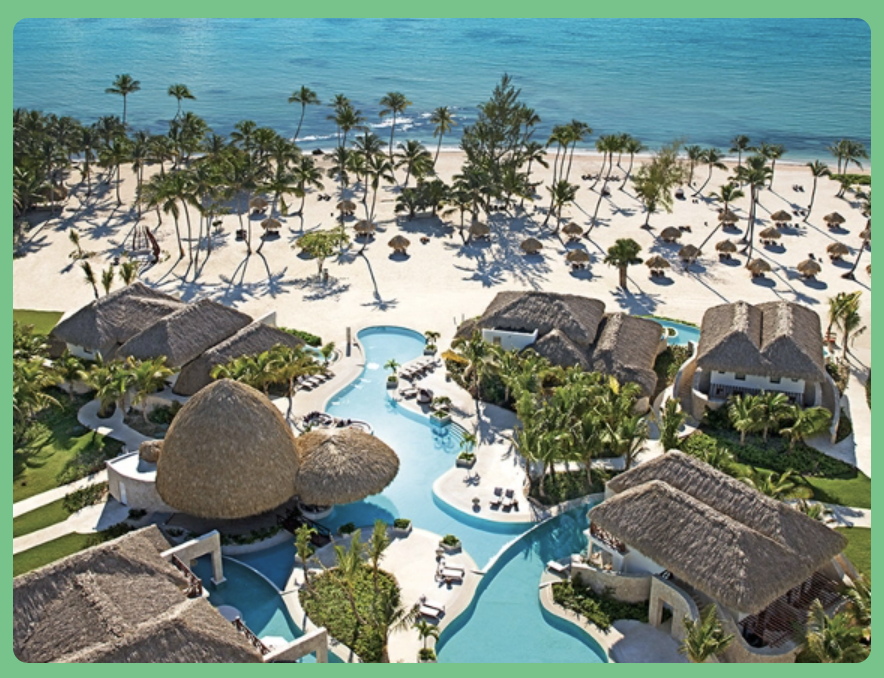 Peak Performance
ASEA™ Diamond Summit
2022 event highlights from last month now available!
Qualification for 2023 event starts next month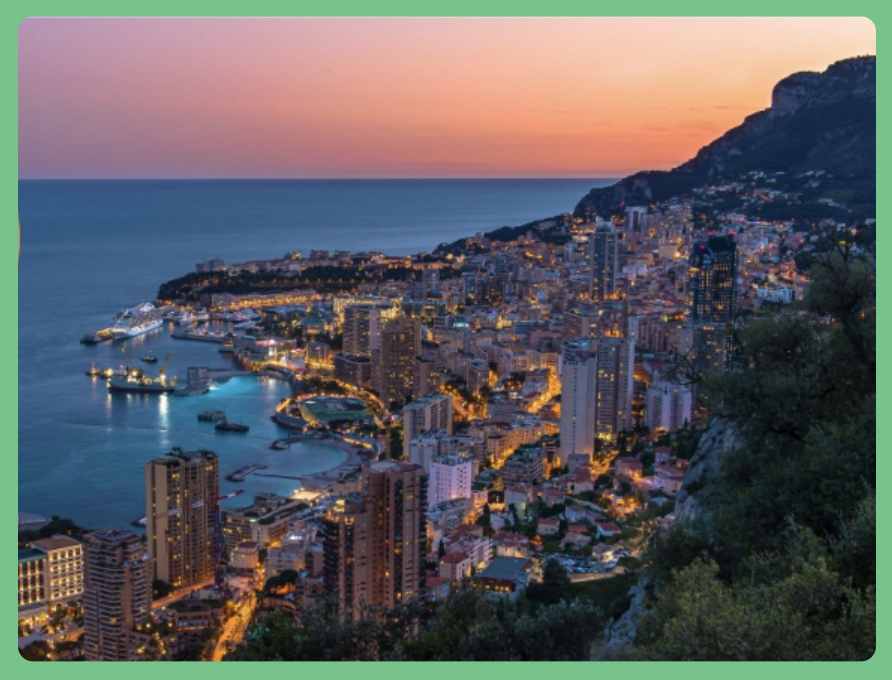 Peak Performance
ASEA™ Legacy Experience
2022 Qualifiers travel to France next month!
12 – 18 Sep 2022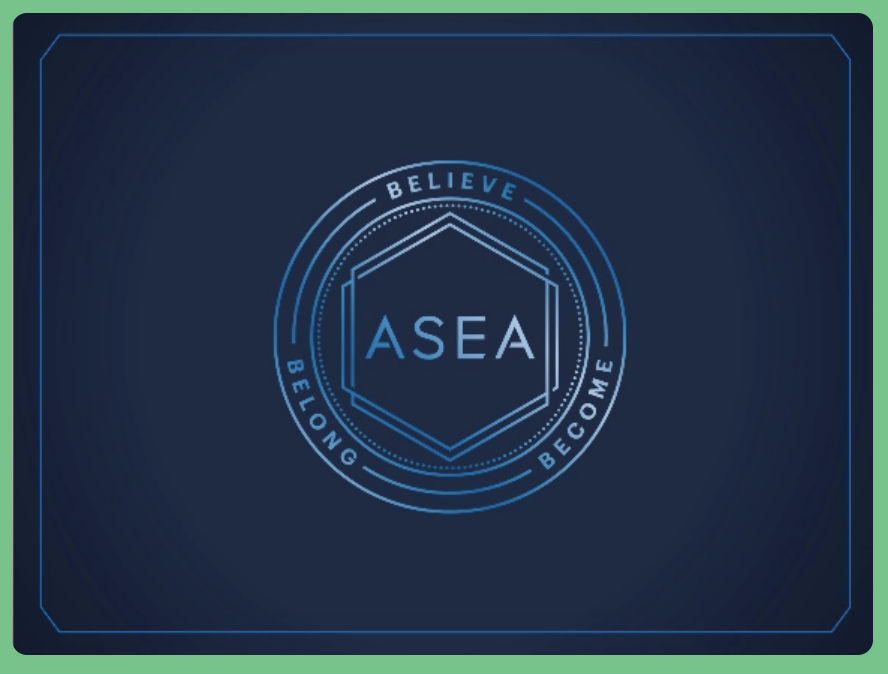 Peak Performance
ASEA™ Ascent
New regional destinations coming soon!
Qualification starts next month
Visit aseaevents.com for more upcoming events
---
ASEA Global News | Home
Next issue: 12 September 2022