Global News︱December 2022
Did we make progress in meaningful ways, in the things that mattered most?
— Chuck Funke, ASEA CEO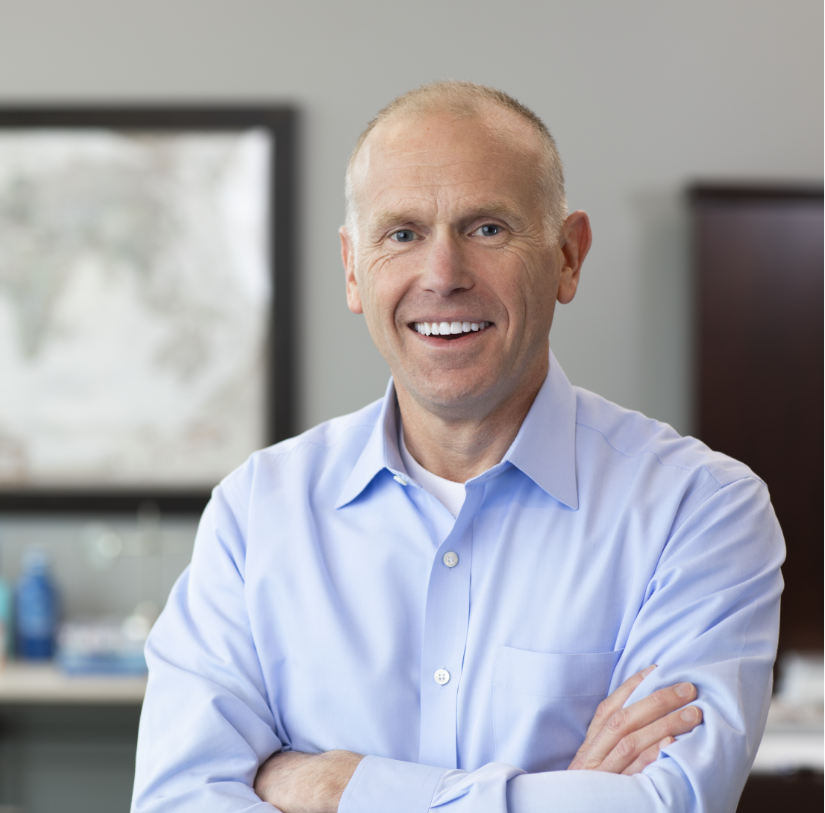 I have lived my entire life in the northern hemisphere. Most of which has been in parts of the world that experience four seasons. Spring begins in March, summer in June, autumn in September, and winter in December. Each season brings its unique characteristics that help mark time and provide the setting for all of life's experiences.
Often when people describe winter, it is as their least favorite season—foreboding, cold, and dark. For some, it can even embody characteristics of loneliness, starkness, and isolation. Someone recently shared with me the words of writer Brigit Anna McNeill who held a different perspective on winter—a gentle reminder that winter is a necessary time of preparation:
"Like nature and the animal kingdom around us, this time of hibernation is so necessary for our tired limbs, our burdened minds. . . . Whereas in actual fact winter is kind; she points us in her quiet soft way towards our inner self, towards this annual time of peace and reflection, embracing the darkness and forgiving, accepting and loving, embracing goodbye the past year."
As we review this last year, for many, it has again presented us with unique challenges—globally, corporately, and for some of us personally. But, just as surely as spring will invariably follow winter, we can find hope in the fact that, like planet earth, after a time of renewal and reflection, we too can look forward with optimism and confidence to a brighter future.
Progress is often defined as the movement towards a refined, improved, or otherwise desired state, and in its simplest form defines the entire human condition. Philosophers of all ages have tried to articulate the idea that direction is more important than speed. We may do well in our lives to gratefully slow down at times and ensure we are headed to the place where we ultimately want to be.
As 2022 slips into the twilight of yesterday, perhaps the most important question we can ask ourselves is this: Did we make progress in meaningful ways, in the things that mattered most? My wish for all is that after a time of reflection, we can be prepared to once again go forward in the new year, ready to share all that is good within us with a world that is ready and needful of that goodness.
Direction is more important than speed.
Recognition
Associate rank advancements in November
We're thrilled to present the associates who made November a historic part of their Diamond-level journey.
Reflects rank advancements for 5 Nov – 2 Dec 2022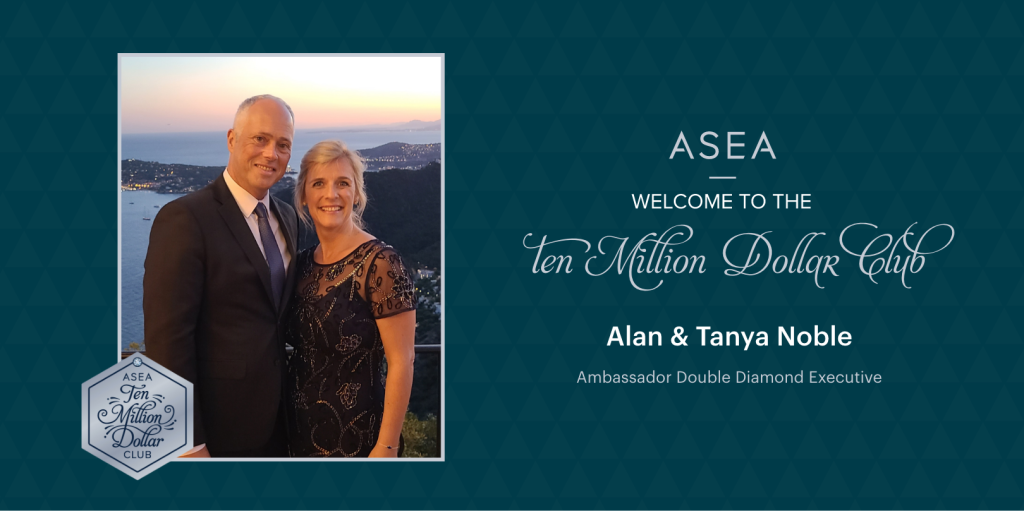 We asked Alan a few questions about his journey with ASEA to see which principles and practices have been most valuable to him in reaching the 10 Million Dollar Club.
On the brand promise We power potential™
Almost 30 years ago, I resigned from my masters program in finance and made the decision to become a network marketing professional. However, finding the right company fit was a struggle. In my very first meeting with Verdis Norton, in May 2009, I knew I had finally found my home: an honest company, where I could discover my true potential as an entrepreneur. I have never looked back.
On the culture of Believe. Belong. Become.
My belief in Verdis's vision and our redox technology was immediate and has only grown and deepened over time. We've attracted and surrounded ourselves with the most amazing group. They are truly like a global family, creating a real sense of safety and belonging. Here, we can overcome the entrepreneurial challenges of building a network marketing business to become the greatest versions of ourselves.
On the company pillar We are opportunity
The single most important part is my ability to live life on my terms. Our ASEA income has allowed Tanya and I to do just that. We can work with whom we want, when we want, even where we want. The ASEA business model allows us to take the kids back to Ireland every summer for up to eight weeks at a time, spending quality time, making memories with family. I have seen too many "broke millionaires" in network marketing, and so we take investing our income very seriously. We have quickly been able to build up a substantial real estate portfolio that now produces what most would consider an excellent full-time income.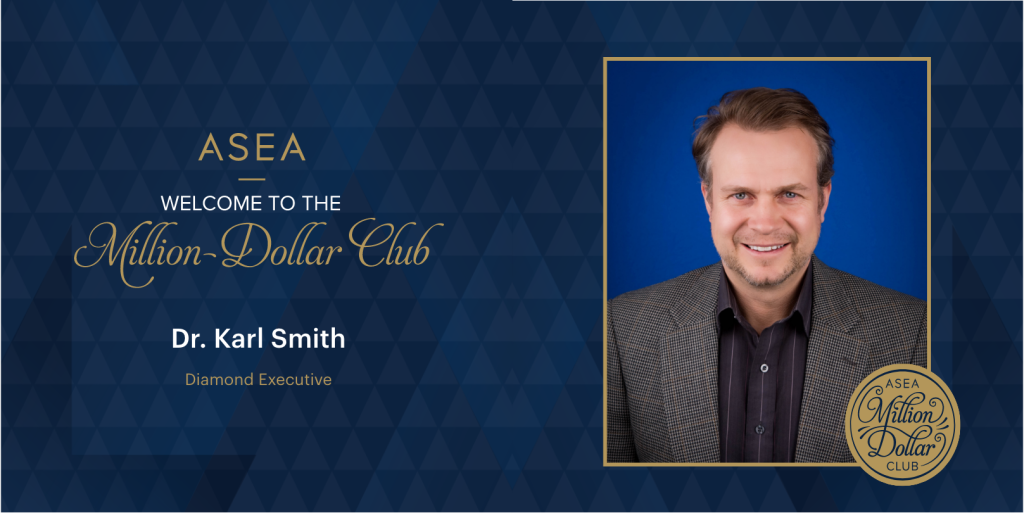 Associate spotlight
Share your story first, then sell products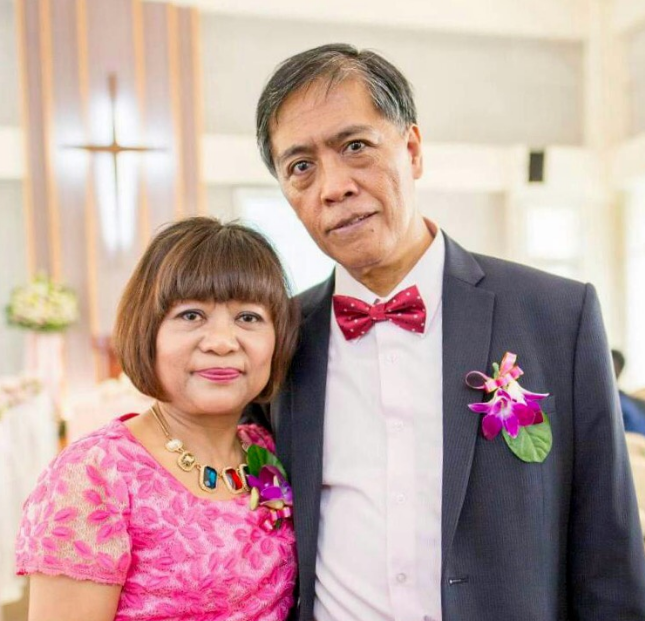 Chen Qingsheng 陳清盛
Taiwan︱Triple Diamond Executive
"I hit rock bottom in June 2017. When you hit bottom, there's only one way to go: up." It was around the same time that Chen Qingsheng 陳清盛 was introduced to ASEA. Because ASEA hadn't opened the Taiwan market yet, he decided to start his journey with some good old-fashioned research.
After studying the compensation plan, Chen Qingsheng 陳清盛 was particularly attracted to the weekly commission schedule. When the ASEA Taiwan market opened in 2018, he was quick to join. Thanks to his efforts and the efforts of his team, he reached the rank of Diamond Executive that same year and Triple Diamond Executive the next.
"Focus on sharing your own story and experiences before selling products."
Chen Qingsheng 陳清盛 shares this advice with newcomers to ASEA: "Always remember the reason you joined ASEA, and believe you are the next Diamond. I do."
---
This is not a guarantee of a particular income. Individual results will vary. View our income disclosure statement at aseaglobal.com/opportunity.
Employee spotlight
Meet the stars of ASEA staff
Every quarter at ASEA Corporate we present six employees with our Become Award for exemplifying our core values. Each winner is nominated by their peers for the way they live, work, and uplift. Take a moment to meet a couple of our corporate team members who support you and your ASEA business and see why they were recognized.
Evelyn
Associate Support
"Evelyn is the epitome of what it is to be a compassionate person. She works very hard, is a joy to be around, and loves to take care of everyone."
"Evelyn is so easy to work with and always has an open ear. She has made such a positive impact, and we are beyond lucky to have her!"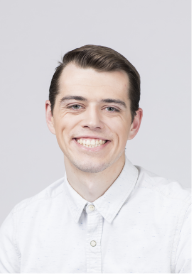 Sager
Operations
"Sager exemplifies all the ASEA core values, but especially collaboration. He gets things done and often helps others get their work done. He works for the team, not himself."
"He's constantly improving reports, working hard, and teaching us new things in Excel. He's been great at taking on new tasks and receiving feedback when improvements are needed."
Regional promotions
The ASEA opportunity extends across borders. If your team does, too, it's important to know about our regional offers in every market. Take a look at what's available worldwide and be sure to remind your team to take advantage of these local, limited-time promotions and incentives to grow their businesses!
All dates correspond to US calendar
The Executive
Promotion
20 August – 23 December 2022
Thailand

RENUAdvanced Free Travel Pouch Promotion
29 September – While supplies last
Hong Kong

Top PV Enroller Promotion:
Phuket Holiday Voucher
1 October – 30 December 2022
Hong Kong, Taiwan, Malaysia, Singapore, Thailand, and Philippines

Christmas Promotion
5 November 2022 – 10 February 2023
Philippines

RENU28™ Year End Promotion
30 November – 31 December 2022
Malaysia, Singapore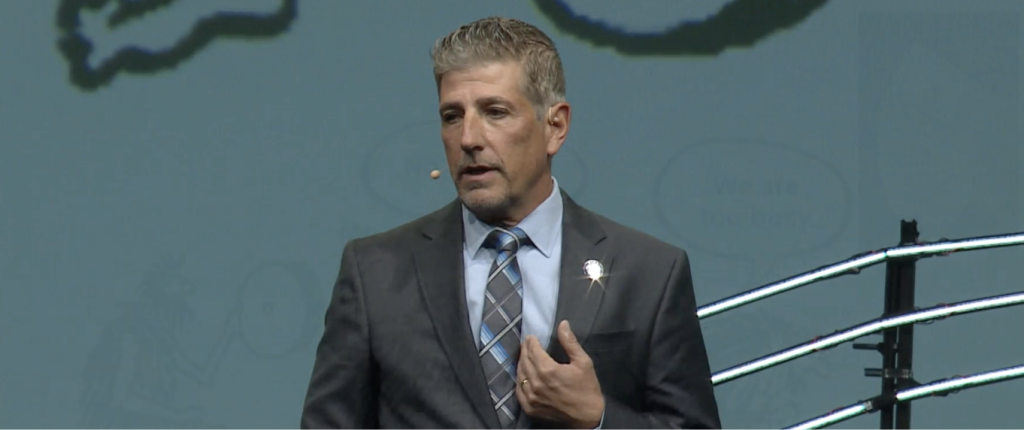 Marketing
Next Level Marketing: Dr. David Silverman
When Dr. David Silverman first met Verdis and Tyler Norton, he immediately saw the value in their product. But, more than that, he recognized an opportunity to go from building checks to building people; from closing sales to opening minds.
Here are three things to consider as we attempt to open minds that Dr. Silverman suggested from stage at ASEA 2022 Global Convention:
→ The potential in people
→ The power of the product
→ The opportunity
"People live on a hamster wheel. I did it as a doctor," Silverman admits. "I loved what I did, but it was a hamster wheel. Most people do this. They live for the weekends."
Dr. Silverman explained that people typically keep doing what they're doing, but their minds need to be open to the possibility of something better.
"We want to open people's minds to living younger longer. Feeling it and looking it. But we aren't focused on closing sales."
"That is how we power potential. People need help believing in themselves."
ASEA Athlete
New ASEA athlete: Nick Mahabir
Nicholas (Nick) Mahabir is one of the top junior swimmers in the world. He is currently ranked as the number one swimmer in the world for his age group (18 and under) in the 100m breaststroke and third in the 200m breaststroke.
Born in Singapore, Nick moved to the United States when he was six years old. He learned to swim by age four. By age seven, he was already swimming competitively. In his first year of competing nationally, Nick became one of the top swimmers in the nation. The following year, he became one of the fastest juniors of all time, ranking third in world history standings for 16 year olds.
Nick recently committed to UC Berkeley, where he plans on continuing his education and swimming after the 2024 Paris Olympics. Outside of swimming, Nick enjoys surfing, fishing, and spending time with his family.
Compliance
Unauthorized listings removal program
We continue to protect your sales avenues and the company reputation you uphold. Ongoing monitoring and removal efforts help ensure a strong redox marketplace for the quality products you sell.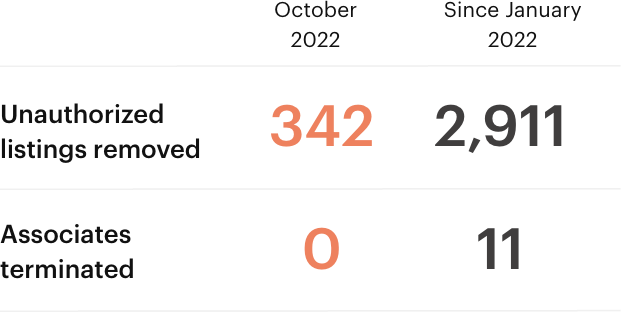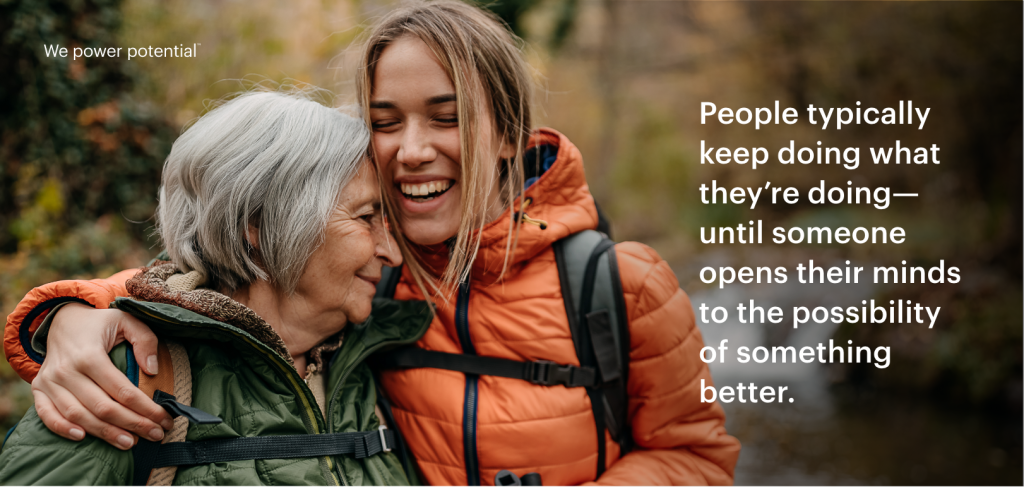 Advancing Life Foundation
Get in on our 2023 Guatemala expedition
You have a unique opportunity to power others' potential (and yours with it) by making a difference in the indigenous region of Guatemala. In support of education, the ASEA Advancing Life Foundation® will be there 6 – 12 March 2023—which means this is your last chance to register for the expedition and secure your spot!
Come paint a school and visit the schools and homes of teachers, students, and families benefiting from our donations. Learn about the indigenous Guatemalan culture and experience the area's history and beauty.
You may reserve your spot with a $500 US deposit.
Final payments are due 15 January 2023.
Expedition fees: $1,100 US if willing to share room or $1,300 if requesting private room.
Not covered by fee: flights, travel insurance, souvenirs.
The Advancing Life 2022 Holiday Giving Guide
There's no time like the holidays for gathering and giving. Check out a few priceless causes you can support through the ASEA Advancing Life Foundation, whether you're feeling like a benefactor or a bargain hunter. (Think of the ASEA dollar-for-dollar match as your year-round BOGO opportunity.)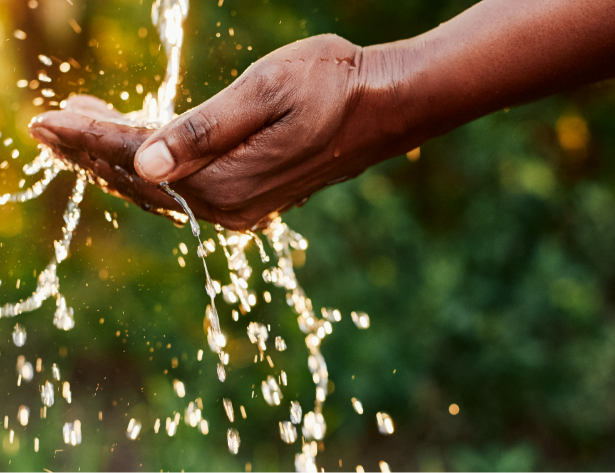 Clean water well
$375 US $187.50 US with ASEA match
In Cambodia, a fresh water well with partner Vision Cambodia costs $375 US and benefits more than 50 people. Women are safer, men are healthier and able to work, and children can attend school instead of making the miles-long trek for water. Your name will be posted at the well site or—gift idea!—put it in someone else's name as a generous tribute.
Rescue and education
$500 US $250 US with ASEA match
In Bangladesh, partner Speak Up for the Poor helps child brides escape exploitative relationships and build up important life skills through higher education. Your donation of $500 US gives one young woman this life-changing opportunity.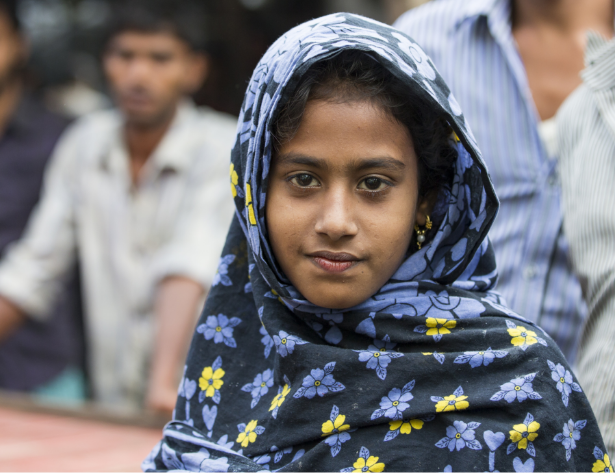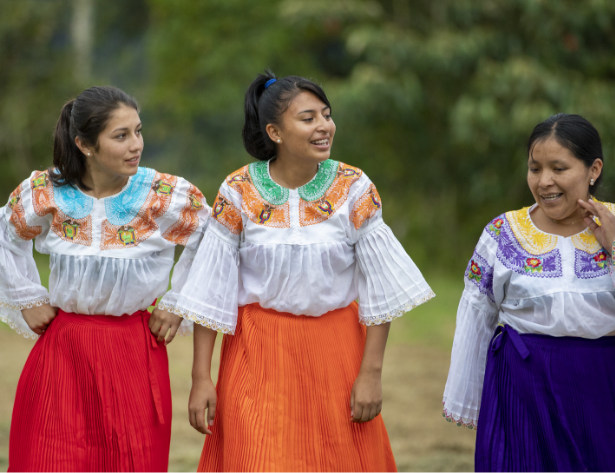 Sponsor a student
$480 US $240 US with ASEA match
In Guatemala, more than 80% of the population lives at the poverty line, with only one in ten ever graduating from high school. In partnership with Cooperative for Education, we have established a computer lab and reading program. To sponsor a student costs $480 US, helping them receive an education for six months.
When we unite as families and communities to support people in need, we do more than provide relief; we power potential.
Peak Performance
ASEA™ Ascent
The Ascent leaderboard is
live!
Look for the widget in your VO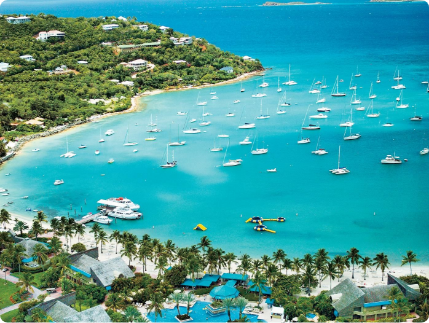 Peak Performance
ASEA™ Diamond Summit
The Diamond Summit leaderboard is live!
Look for the widget in your VO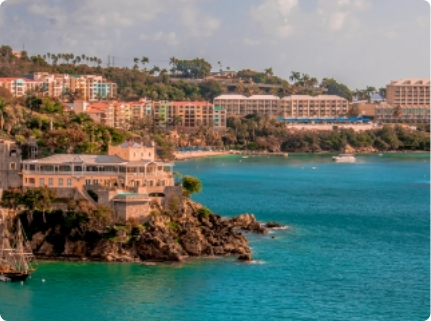 Peak Performance
ASEA™ Legacy Experience
The Legacy Experience leaderboard is live!
Look for the widget in your VO
Event
The best price on Convention registration
Give yourself ample time and added budget to plan your complete Convention experience. Get your tickets to ASEA™ 2023 Global Convention now and save $50.
| Tickets | Price | Purchase period |
| --- | --- | --- |
| Early Bird Single | $149 $99 | 1 Sep – 31 Dec 2022 |
| Regular Single | $149 $129 | 1 Jan – 31 May 2023 |
| Last Chance Single | $149 | 1 Jun – 20 Sep 2023 |
| Virtual | $69 $49 | 10 Sep 2022 – 31 May 2023 |
| Last Chance Virtual | $69 | 1 Jun 2023 – Event |
| Science Session | $25 | 1 Nov 2022 – Event |
See the latest agenda updates at aseaevents.com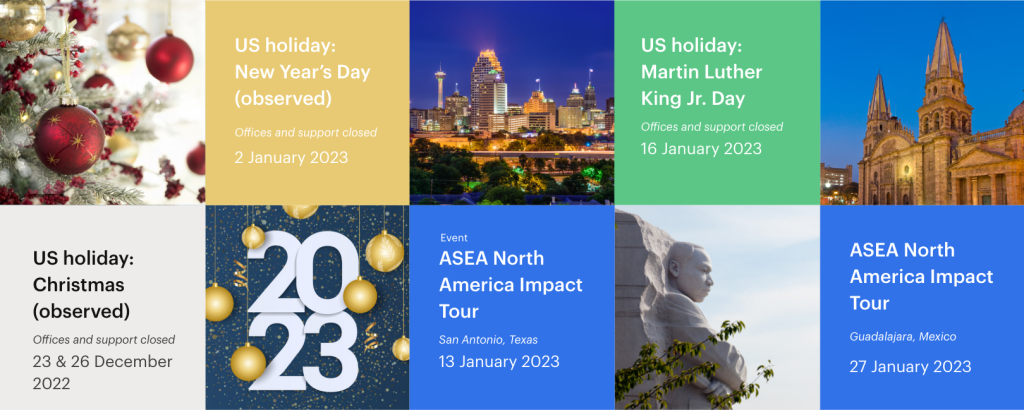 Visit aseaevents.com for more upcoming events
---
ASEA Global News | Home
Next issue: 9 January 2023
Marketing