The transformative power of RENUAdvanced Skin Care System
Skin care doesn't have to be overwhelming and as we age our skin needs a boost. Our RENUAdvanced Skin Care System is Powered by Redox and gives your skin everything it needs to appear toned and smooth—all in one simple four-step bundle that helps fight the effects of aging, leaving you looking and feeling younger.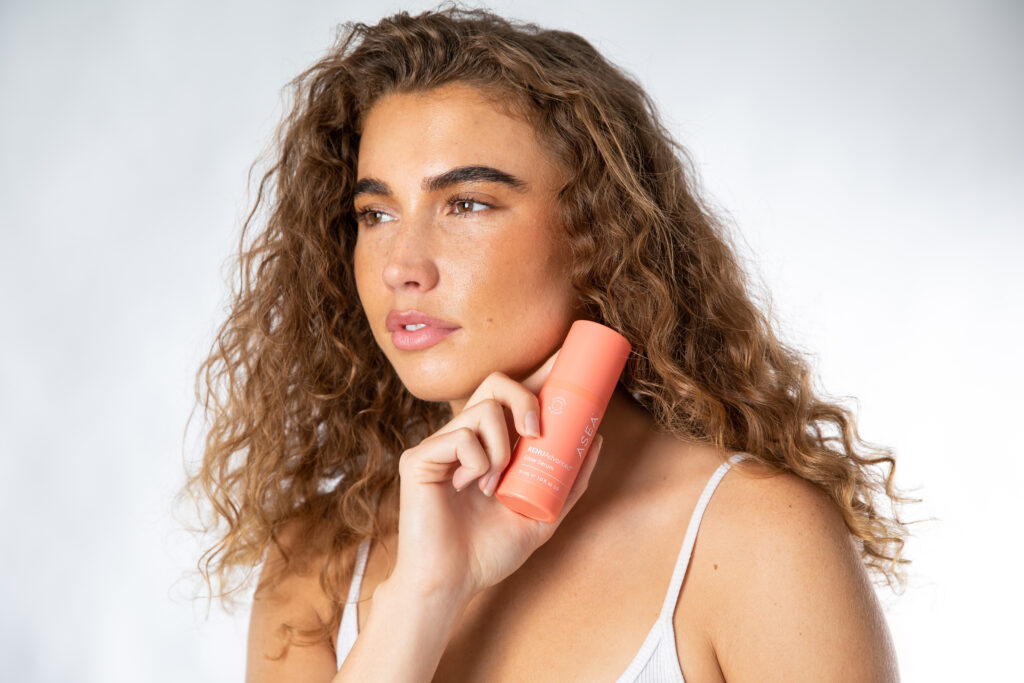 Supercharge your skin
Good skin care is important for so many reasons. Having an effective routine can help your skin stay in good condition, prevent dryness, treat wrinkles, and help keep your skin looking and feeling its best.
A skincare routine is not just to help you look good, it's essential for your skin's health. Think about it. Your skin is the largest organ in your body. Not taking proper care of it can severely impact your health. For example: Sunscreen. Not wearing sunscreen can cause skin issues.
That's why investing in a skincare routine isn't just about vanity, it's about your health! It can be so overwhelming to know what your skin type is, our products are fit for all skin types.
Give your skin the boost it deserves, with a skin care system Powered by Redox™. Our RENUAdvanced® Skin Care System has thoughtfully chosen ingredients that tap into your skin's natural ability to renew and help fight the effects of everyday stressors. Together in our simple four-step process, they supercharge your skin—leaving it feeling toned and smooth, and looking radiant.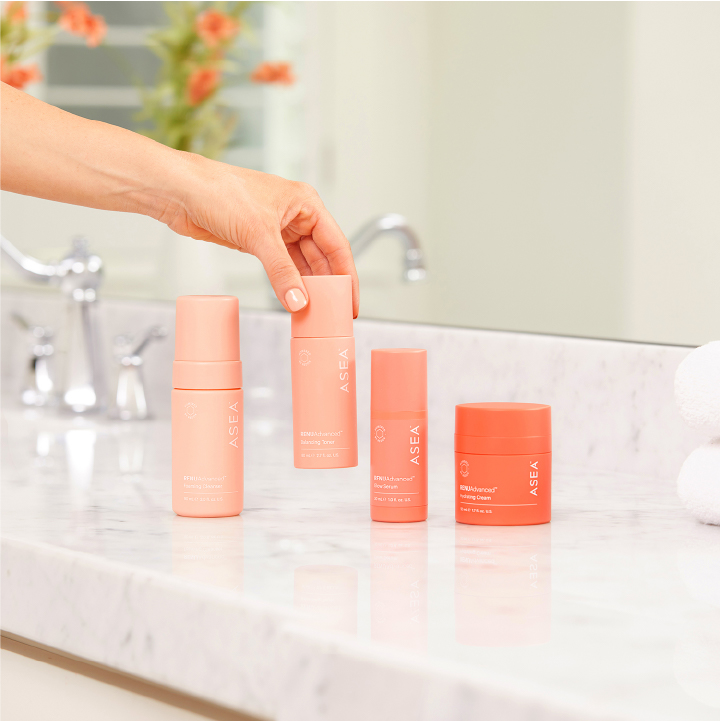 Our simple four-step system
Four simple steps for smoother, luminous skin
Step 1:
Cleanse with care
Our RenuAdvanced® Foaming Cleanser gently cleanses your skin without stripping it of natural oils, helping it stay hydrated, protected, and radiant.
Add-on steps:
Refine pores and tighten your skin with ASEA® Redox Clay Mask, which combines the ancient healing properties of bentonite clay with our cutting-edge redox cell signaling technology. Results that can't be ignored with the world's first cell signaling clay mask.
Improve your skin's appearance with RENU28® Revitalizing Redox Gel, using patented ASEA redox technology to transport active redox signaling molecules to your skin, resulting in smoother and more toned-looking skin—an all-body powerhouse to nourish your skin surface cells.
Step 2:
Tone and balance
Our RenuAdvanced® Balancing Toner refreshes, balances the natural microbiome, soothes the appearance of blemishes, and removes redness, resulting in a more consistent appearance.
Step 3:
Feel the glow
Give your skin a little extra support with our RenuAdvanced® Glow Serum, helping build up a natural barrier that results in more hydrated, radiant, and reenergized skin.
Add-on step:
Eliminate imperfections with targeted attention and care with RenuAdvanced® Intensive Serum, a concentrated formula that contains redox cell signaling molecules to promote surface skin cell health and rejuvenation.
Step 4:
Firm, smooth, and hydrate
Deeply hydrating and nurturing, our RenuAdvanced®Hydrating Cream helps promote firmer and smoother-looking skin that keeps you feeling confident today and into the future.
Skin that looks and feels ageless
ASEA RENUAdvanced® Skin Care System products have been specifically formulated to support your skin's natural renewal through redox homeostasis, so they can perform optimally, rejuvenating quicker and leaving your skin looking smoother and more toned.
Don't let the effects of time and stress dictate your skin's overall health. Our RENUAdvanced Skin Care System is Powered by Redox, with ingredients selected to improve skin cell performance. Get hydrated, nourished, better-than-ever skin, so you can take the world on with confidence, looking as radiant as you feel.