Welcome to your ASEA app!
By now, you've all likely heard—drumroll—the ASEA app is here! We're just as excited as you are and can't wait to have you onboard. Our app will revolutionize the way you do business. We'll continue to support you in any way that we can, and we'll deliver more media shareables in the coming weeks for you to utilize however you see fit: share, post, or save for later!
So far, our new app is a big hit among our Diamond executives. Here is what they're saying!

"This is AMAZING!!!!" –Maureen Hayes
"What a miracle !!!! Thank You 🙏" –LoriAnn Garner
"So user-friendly, even for dummies!" –Beth Wofford
"Honestly, it's pretty close to perfect already!!! Lol😁" –Branton Loewen
"Big deal for me" –Tammi Gates
Suffice it to say, you are all really going to like the new ASEA app!
The ASEA app will empower your business right from the palm of your hand. Sharing is more than an action, it's an experience. Through the app, you have access to trackable links, product pages, video testimonials, and integrated contacts ready for you to share anytime.
Effortless navigation
Your Homepage is your starting point. This is where all the magic begins. Here you can access things like My Site, Virtual Office, and company-wide announcements.
When you're ready, the Share button is next. Here you'll find your favorite products, landing pages for these products, a vast library of compelling content for you to share, and even a convenient place to upload your own creative content.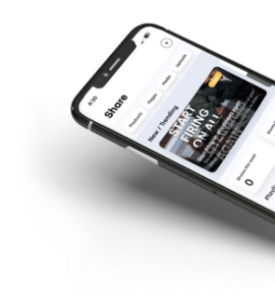 Messaging is ostensibly the most important feature here. Engage with prospects, coordinate with your team, or stay connected with real-time, company-wide updates.
Your Contacts section will allow you to keep track of all your potential leads. One-click integration with your phone will prevent any lost contact information.
Next, you have your Shop. One tap is all it takes to order your favorite product, or even send a gift to a friend or family member. Every product will be here as well as options for quantities and amounts.
Your Notifications will keep you notified of any activity, but also help you to follow up on a contact after they have viewed your content and help you to make a genuine connection. These can be modified to better suit your business needs.
Even more to come!
Stay tuned for future updates and more helpful tips as we continue to unlock the app's potential, and power yours!
Go to your app store, search "ASEA Global," and download the ASEA app today!